Protect your refrigerated assets

Simple wireless real-time temperature monitoring
Critical medical storage protection

Get instant alerts without false alarms
Micro-climate monitoring

Providing alerts to assist in disease prevention
Protect your refrigerated assets
Simple wireless real-time temperature monitoring
Critical medical storage protection
Get instant alerts without false alarms
Micro-climate monitoring
Providing alerts to assist in disease prevention
We have amazing customers

Simplify and protect your refrigerated assets with real-time temperature measurements and alerts.
Accurate data, instantly visualise trends and receive alerts with our fool-proof rules engine.
Trusted nationwide by some of Australia's largest businesses helping to better manage refrigerated product risk.

Cold room - freezer
Know, without a doubt what is happening in real-time with your valuable refrigerated assets.

Pharmacy
Protect from failure of your refrigerated medication storage without false alerts.

Server room
In fact, anywhere you need critical temperature monitoring, we are the experts.
When experience counts
SensorHost are the temperature specialists providing turnkey monitoring solutions with over 30 years experience.
From food and beverage to the pharmaceutical industry, our innovative systems are affordable and easy to install.
Reduce the risk of lost or compromised stock and ensure your cold rooms are compliant.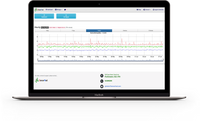 Superb features
Real-time data
Intensive data updates every one to two minutes, you can be assured the temperature you are seeing is up-to-date.
Instant alerts
SMS and Email alerts are sent the instant an out-of-range value is detected.
Peace of mind
Relax knowing your valuable products are being monitored 24/7. If for some reason your sensor goes offline we can send an alert for that too!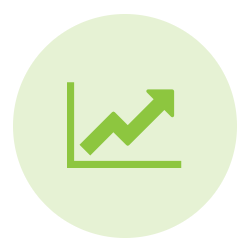 Intuitive Interface
Easy to use dashboard, fully automated display with nothing to build, create, or edit. Just use it!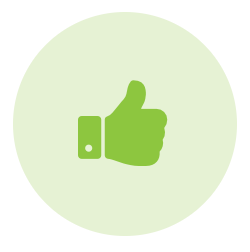 Easy To Use
Simple navigation to all features means fast access to charts, data downloads, and alert settings.
It Just Works
Adding sensors is as simple. Everything is setup automatically, just select the features you want.
Globally accessible
Access from anywhere you have a web browser, no restrictions, no limits. Always up-to-date with all features.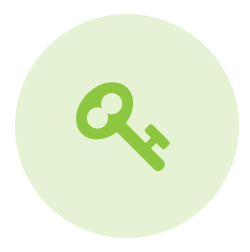 Audit Friendly
Our customers data has already been audited many times for HACCP compliance. Even they were impressed!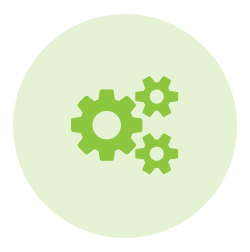 Simple Installation
Self and professional install options available, then simply connect to your Wi-Fi network and your up and running.
Testimonials
One of our new cold-rooms failed after 3 months. Without SensorHost, we would have lost thousands of dollars worth of stock. Being a non-profit, this would have affected us and our elderly clients immensely.

Tanya (Meals On Wheels)
We saved thousands when Sensorhost notified us of a failure at an unmanned remote site. Subsequently it allowed us to monitor what was going on in real time giving us time to put a resolution plan into place.

Matt (Coobyanga)
We have been using SensorHost for over two years to monitor our medical storage. During this time we have had two failures, and both times SensorHost notified us of the failure allowing us to relocate the stock preventing loss and inconvenience.

Baggas
Amazing features
★ Affordable & secure wireless sensors
★ Wi-Fi, Cellular (4G & Cat-M1), LoRa, Sigfox, Satellite - internet connected sensors
★ Visual graphs & downloadable data
★ 24/7 monitoring, low daily fee 
★ Data can be used for compliance with regulations - (Cold chain)
★ Temperature sensors calibrated against NATA traceable standard to ±0.1°C
★ No software to install
★ Access your data from any internet connected PC, tablet, or smart phone
★ Email alerts are free
★ SMS alerts - only pay when alerts are sent #1
★ 24/7 real-time monitoring
★ Instant or delayed alerts - when value goes out of the range you specify
★ Add more wireless sensor boxes as your business grows
★ Option for 100% tax deductible rental payments
★ Alerts can activate an output on a sensor box
★ No software installation is required, just internet access
★ Time zone aware - It works in your time-zone
★ Send an alert if a sensor goes off-line
★ We don't only do temperature monitoring, we also monitor doors, humidity, ambient pressure, power and more
★ An optional relay output that can be controlled by an alert is available
★ Sensors and alerts can be automatically enabled and disabled with schedules. Only receive alerts when you want!
★ Add as many alerts to each sensor as you like. Each alert can have different settings
★ Threshold alarms can be delayed - Only activate the Alert if the value is above the threshold for a specified period of time
★ Threshold alarms can be scheduled - Automatically enable/disable on the days, and at the times that suit you
★ New sensors are being developed all the time. Contact us with your needs, we can develop a sensor for you
#1 SMS alerts - only pay for each sms, no monthly SMS plan fees
#2 Daily fee only charged if your sensor stores data that day!